We are excited that you are considering our property for your future home.

Boyne City and Petoskey Apartments offers you a fresh alternative to living in a densely populated apartment complex. Our goal is to provide a dwelling that is as close as possible to having the privacy and security of a single family home.

Our four-plex apartments even look like large single family homes. Further, they are secluded on very large parcels of land, separating them from the closest neighbor. You will appreciate the privacy of open space for outside entertaining in the Summer. The experience is quite different than living in a long row of look alike apartments with little or no outside privacy.

Inside you will find great interiors and amenities. Floor plans are spacious and well designed with plenty of closet space. You will also find new six panel doors, large windows, and, of corurse, up to date appliances. Each window has a pleasant view. Most living rooms have glass door walls that open up to relaxing decks or patios. Here you look over an open yard and landscape, not more apartments and parked cars.

We want you to be proud of where you live... this is not just an apartment... this is your home.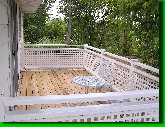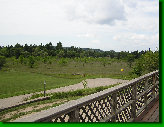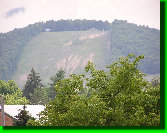 About Us
About Us
About us
Boyne City and Petoskey Apartments
We offer the "the feeling of home", not the feeling of a congested housing project.
(231)622-2004